Cambourne Crier
The May edition of Cambourne Crier is now available to download.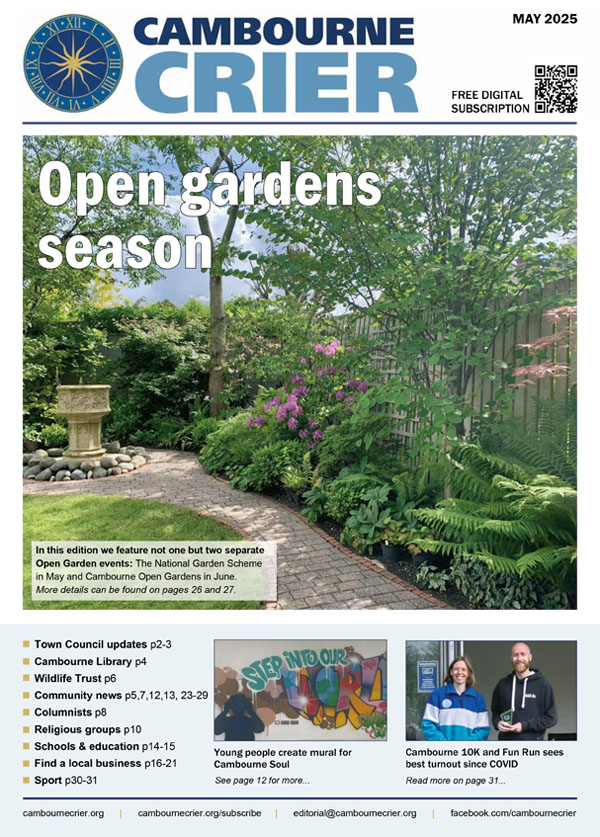 TEMPORARY SUSPENSION OF DELIVERY
As you are aware with the latest strict guidelines set out by the government it is with regret we have had to suspend delivery of the printed copies of Cambourne Crier.
Cambourne Crier will be continued to be published on the website to be viewed or downloaded as a printable file.
For details on how this will affect advertising, please click here.
Cambourne Crier is a monthly magazine delivered free of charge to all residents of the South Cambridgeshire villages of Lower Cambourne, Great Cambourne and Upper Cambourne. It features community news, events and people. Any local group, club, organisation, school or non-profit is welcome to submit content.
Compiled by volunteers and funded solely by advertising, Cambourne Crier is completely independent and has been published since February 2000.